The priory of Grace Dieu was built around 1235-1241 for Augustinian canonesses and founded by Rose (Rohese) de Verdon. She endowed the priory with mills, parkland and the Manor of Kirby in Kesteven, Lincolnshire. Rose was buried in the priory chapel, and later records state that an annual sum of 12d was set aside to maintain a light shining on the tomb. The tomb and effigy were later removed, possibly at the Dissolution, to the nearby parish church of Belton, where it can still be seen today.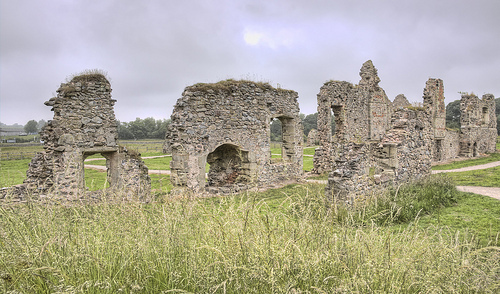 In 1306, John Comyn, Lord of Whitwick added more land to the priory estates of 100 acres of cleared forest. By 1377 the priory had 16 nuns with a hospital for 12 people. In 1538 the priory was dissolved and one of the commissioners a John Beaumont of Thringstone who closed the priory took advantage by buying Grace Deiu at his own valuation and converted part of the priory into a country residence. The ruins are mostly from this period when the priory was rebuilt in Tudor times. In 1550 Beaumont became Master of the Rolls at the Treasury, but he abused his position for personal gain and in 1552 his estates were surrended to the King.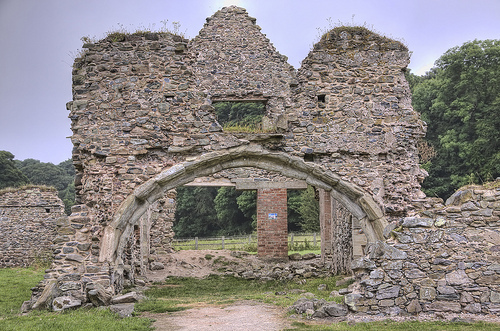 In 1696 the greater parts of the buildings were pulled down by Sir Ambrose Phillipps and the ruins we have left today are all that remains of the Tudor house and earlier Priory.
Today there is an active Trust that looks after the site (their website here) and they have guided walks and events at the site. There are plenty of walks around the area and the car-park is by a pubic house.
William Wordsworth stayed with his patron (Beamont) at nearby Coleorton Hall where he wrote:
"Beneath yon eastern ridge, the craggy bound,
Rugged and high, of Charnwood's forest ground,
Stand yet, but, Stranger, hidden from thy view
The ivied ruins of forlorn Grace Dieu,
Erst a religious House, which day and night
With hymns resounded and the chanted rite."

The ruins at Grace Dieu are usually OPEN. More information
here
.
Address details – Grace Dieu, Thringstone, Leics.